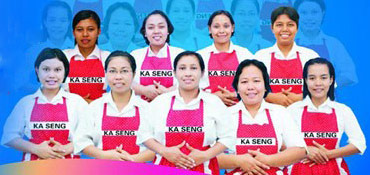 Guangzhou Philippino Services Center

Filipino are domestic helpers from the Philippine. The Philippines is a multi-island state in Southeast Asia.English is the official language, so they can communicate fluently in English. And the national focus on domestic talents. "Filipino" domestic industry in the world to enjoy "the world's most professional nanny" reputation.
Service

We listen carefully to your needs. Customer first. We provide professional matching service with foreign maids. Strict election commission-- all the Filipino maids are strictly selected, who had ever worked in Hong Kong, Taiwan and other foreign coutries; They are hard-working and reliable.
Maid Services in Guangzhou
Professional Maids, Affordable Rates and Fast Cleaning Services

Our mission is to provide excellent cleaning services for Residential and Commercial both by expert Maids in all over the New York. We will clean your home, office, building from top to bottom and nothing is overlooked, satisfaction guarantee.

All you need to do is to hire a professional cleaning service best suiting your needs and budget. While many people refrain from trying out these services, fearing over expenditure, the ones who actually avail them get to understand the real and vivid difference between clean and tidy.

These services are basically divided into two categories namely residential cleaning and commercial cleaning. The commercial cleaning refers to the cleaning as required in offices, including construction and post construction cleaning and is usually taken care of by the janitorial services. Residential cleaning on the other hand comprises of cleaning services catering to detailed cleaning of all rooms, kitchen, bathroom, garage and basement of the homes

When hiring any professional cleaning services ensure that the company you are considering is licensed and makes use of high quality equipments and technology. Also enquire if the company is bonded and insured or not. This proves to be of immense help in case of any damage to the property or burglary during the cleaning sessions as the company in question is bound to cover the loss and pay for the same.

The market is flooded with an assortment of cleaning services, each offering best possible cleaning solutions. Go ahead and choose your pick.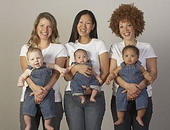 We provide all-round and professional children nursing service to look after for foreign children aged from 3 or above.

Service Content
Al our housekeepers have received professional train and are familiar with the children's characteristics. Our nursing service includes:

1) Design and make scientific dishes for children specially;
2) Do some daily caring things for the children such as washing clothes and bathing for them;
3) Pick children from school;
4) Accompany with the children and help them to go on intellectual development;
5) Communicate with the children effectively and help them to form healthy attitude towards to the world.

Service Procedure
1. Clients fill in the application forms.
2. According to clients' requirements, we will contact the clients for further information and choose the right personnel for them.

Service Fee
4,500~5500RMB per month (24-hour service per day)

Payment Model
According to different corporation model, the payment model would be different, which include:

1. Clients give the money to the company before the starting date of the service, and the company will be in charge of the management for the part-timers.

2. Clients give the service fee to the part-timers directly after a period of service, but clients will need to pay the intermediary fee of the company at first.
Babysitters
A babysitter is kind of a junior nanny. A definitely part-time provider of child care for children in their own homes, a sitter tends to be occasional, and her responsibilities are accordingly limited. Her basic job is to keep children safe, but a good babysitter is fun to be with, too. A great babysitter is both dependable (on time, exercising good judgment, keeping commitments) and a welcome companion.
She may take your children to ball games or play soccer with them herself, give them meals or snacks as instructed, read to them, help with homework, or watch a favorite television show with them before putting them to bed. Her attention is on the children, not on the clock. Your children love her. This description of a babysitter sounds an awful lot like that of a nanny: she does all kinds of things with them, she's there in their parents' absence, she keeps them safe, and she loves them.
But a nanny is more than a babysitter. The difference lies in the scope and degree of her responsibility for children. Because she spends so much time filling in for parents, a nanny has a serious role in child development. As with a mom-at-home, the nanny's role is not just entertainment (not to be sneezed at, but still, not the only concern) but helping children learn and grow. A good nanny is part of the family's child-rearing team, working with parents to plan activities, set goals, establish discipline (otherwise known as developing in children a sense of responsiblity), anticipate needs. She's the one right there, on the ground, when parents are elsewhere. And she, too, is beloved.
A nanny may also take responsibility for chores that a babysitter can ignore, e.g., sewing on buttons, arranging for playdates, shopping for children's toys or clothes or gifts to take to birthday parties, not to mention washing up after their meals and seeing that toys are put away after play.
And a nanny may baby-sit, evenings for instance, or on weekends, for the same family or for others. She's still a nanny by profession, but sometimes she's a nanny who baby-sits. It's a lot less work than nannying, more like a bus driver's holiday, and it helps pay the bills.
Inversely, a babysitter may become a nanny by taking on a greater role in the children's lives. Indeed, some women who call themselves babysitters probably have earned the title "nanny." These "sitters" don't do all that much sitting. Like a nanny, they work many hours each week for a single family, regularly helping with homework, preparing children's meals, thinking up fun activities that children will both enjoy and learn from -- caring for children as if they were her own, not only keeping them safe and entertained, but seeing to it that, even in their parents' absence, their lives are as rich as any parent would wish.
In short, "nanny" is a term of respect, acknowledging the value of a person who spends so much time and gives so much of herself to your children. If your "babysitter" is really a nanny, consider calling her one!
How do you find and keep a good nanny? Here are the basics - keep an open mind, get your feet wet, do your homework, and trust yourself. You'll find the solution you need.
Kinds of Nannies
There are live-in and live-out nannies and some nannies who care for children in their own homes. There are full time and part time nannies, certified and self-taught nannies, younger and older nannies, experienced nannies and talented newcomers, shared nannies and even male nannies.
What Nannies Do
The basic job is to protect, love, play with, and teach the children in her care, and then to share her insights with you. As for specific activities, depending on how many hours/week a nanny is to work, most parents will want her to engage their children in activities that they'd like to do themselves, some of that being a matter of time, some of it a matter of skills. The other basic of the nanny's duties is child-related housekeeping. Don't expect her to become the housekeeper, the maid, the family chauffeur & pet sitter, your personal assistant, or your best friend and confidant. Let her focus on your child.
Ever wonder how a family chooses a nanny from abroad? The availability of workers is important as is the ease with which parents can get permission to bring a foreign national into the U.S. Families seeking Chinese nannies often do so because friends and relatives have had positive experiences with Chinese workers, because English is taught in the Chinese school system and, in some cases, because families are enamored of Chinese culture. Whatever your reason, use these tips to find the perfect nanny for your little ones.