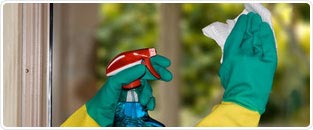 Relax. Live More. Play More. Get ready for honest to goodness clean.
Mix and match your cleaning services from the routine cleaning or deep house cleaning list to fit your specific needs.
Finally, you can get custom house cleaning services.
Let us know your custom cleaning needs and our cleaners will efficiently and thoroughly clean your home. Relax and know your custom house cleaning is done.
With cleaning appointments at very competitive rates, you can quickly and affordably make your life a little easier.
Call or email us at This e-mail address is being protected from spambots. You need JavaScript enabled to view it This email address is being protected from spambots. You need JavaScript enabled to view it. address is being protected from spambots. You need JavaScript enabled to view it for a quote to get the best custom house cleaning and maid services around.
San Yi Clean's Custom House Cleaning Services:
Mix and match any number of items you need for a custom cleaning.
•Home organization
•Doors, frames and wall spot cleaning
•Fold laundry
•Polish silver
•Clean silk plants
•Packing or unpacking
•Vacuum heating vents
•Oven cleaning
•Clean refrigerator
•Vacuum furniture
•Window and window track cleaning