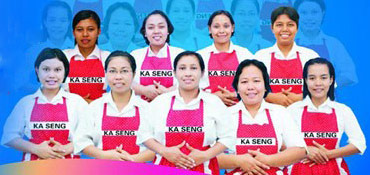 Guangzhou Philippino Services Center

Filipino are domestic helpers from the Philippine. The Philippines is a multi-island state in Southeast Asia.English is the official language, so they can communicate fluently in English. And the national focus on domestic talents. "Filipino" domestic industry in the world to enjoy "the world's most professional nanny" reputation.
Service

We listen carefully to your needs. Customer first. We provide professional matching service with foreign maids. Strict election commission-- all the Filipino maids are strictly selected, who had ever worked in Hong Kong, Taiwan and other foreign coutries; They are hard-working and reliable.