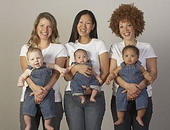 We provide all-round and professional children nursing service to look after for foreign children aged from 3 or above.

Service Content
Al our housekeepers have received professional train and are familiar with the children's characteristics. Our nursing service includes:

1) Design and make scientific dishes for children specially;
2) Do some daily caring things for the children such as washing clothes and bathing for them;
3) Pick children from school;
4) Accompany with the children and help them to go on intellectual development;
5) Communicate with the children effectively and help them to form healthy attitude towards to the world.

Service Procedure
1. Clients fill in the application forms.
2. According to clients' requirements, we will contact the clients for further information and choose the right personnel for them.

Service Fee
4,500~5500RMB per month (24-hour service per day)

Payment Model
According to different corporation model, the payment model would be different, which include:

1. Clients give the money to the company before the starting date of the service, and the company will be in charge of the management for the part-timers.

2. Clients give the service fee to the part-timers directly after a period of service, but clients will need to pay the intermediary fee of the company at first.