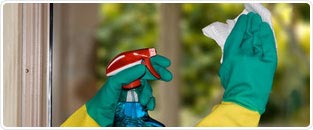 Window cleaning is a household task most people try to skip up on. If you don't look forward to cleaning your windows, let professionals at San yi Housecleaning take this tedious task and make it worry free.
Our company provides quality services, competitive prices, and friendly courteous service. Find out how we can help you get your windows sparkling clean. We, your residential window cleaning specialists, will provide you with a great experience at a great price. We have years of cleaning experience, and the specialized equipment to give your windows the best cleaning possible.
It can take endless hours of work to make your windows clean and shiny. Our team know how to thoroughly, quickly and effectively clean your windows. If you want to have bright, pristine, and clear windows, call San yi Housecleaning company. We know how to help you.
San yi Housecleaning company is a family owned company that guarantees the highest quality cleaning services, the best customer service, and affordable rates. We offer residential window cleaning and high rise window cleaning services. Our thoroughly trained window cleaning technicians will clean your windows inside and outside, remove cobwebs, wipe down window sills, scrub the eaves, etc. We will tailor a window washing program to satisfy your needs, special requirements and budget.
We are dedicated to exceed your expectations. You'll be pleased with your perfectly clean crystal clear windows that will brighten your home and your mood! We are your local window cleaning professionals who stand by ready to serve all of your window cleaning needs. We guarantee your satisfaction with every clean.
As practice makes perfect our cleaning team undergo training to become competent in high rise window washing. You won't have to deal with those hard to reach spots or high rise windows. Our cleaners are well prepared to tackle your window cleaning job. San yi Housecleaning professionals are well-trained to meet your window cleaning needs. You can rely on San yi Window Cleaners to get the job done. We meet safety standards and are fully insured and bonded.